The All-New, All-Electric, E Transit
All–electric. All-in. The all-new Ford E-Transit is our first venture into the realm of all-electric vans.

And we couldn't be prouder. The electric Ford Transit has been purpose-built from the ground up to help you and your business meet its sustainability targets, without compromising on any of the trusted characteristics of Transit including toughness, capability, and versatility.

A 400-volt battery with 68 kWh of usable power does all the hard work, so you'll never have to worry about low-emission zones again. The E-Transit battery delivers an impressive range of up to 267-317 km on a single charge. Available in two height and three length variations, the E-Transit will offer up to 15.1 cubic metres of cargo space. In fact, there are 25 different configurations, so whatever your requirements, there's an E-Transit to suit your needs.
Stepping into a brighter, cleaner new world
You can chose to charge your vehicle at home, at work or via a public charging point. At home, you can charge from mains power or have a dedicated Wallbox installed which will deliver faster charging times. At work, you also have the option of mains charging or we can help you with the installation of an electric charge point which will deliver faster charging times. When out and about, you can avail of public charging points to top up your van as you need. With your Ford Pass membership, you have access to over 200,000 charging points across Europe.
Maintenance that's always a step ahead
If a problem arises with your vehicle, its reassuring to know that we are aware of the problem from the outset. That's the benefit of a connected vehicle that self reports – allowing both the user and the dealership to have visibility of the issue, before it becomes a problem. Not only that but with fewer moving parts there is less to maintain on an electric vehicle giving you a more reduced maintenance schedule into the future.
Lower Cost of Ownership
The benefits of Re-charging rather than re-fuelling are already well documented but with an additional Government Grant of upto €5,000 towards your new van, the roll-out of reduced tariff night meter charging, as well as lower servicing and maintenance requirements that one can expect with an electric vehicle – you have every reason to look forward with confidence to a greener, cleaner and cheaper vehicle ownership experience than you ever have before.
Ford Pro - Manage your Fleet like a Pro
Whether you work with one vehicle or more, the benefits of Ford Pro allow you to manage your vehicles, reduce downtime, pro0-actively anticipate maintenance, identify vehicle locations, lock and unlock vehicles, manage charging schedules and much, much more. Ford Pro is the Free App that puts you in control.
Highlights of New E Transit
Pro Power Onboard
E Transit allows you to power your tools or your devices - wherever works takes you. Available as an optional extra, Pro Power Onboard delivers 2.3kw of power without the need for a generator. So if you find yourself removed from a power source but in need of power, this is the answer you need.
Generous Loadspace
You will be glad to hear that the transition to Electric doesn't come at the cost of valuable loadspace in the rear. That's because the intelligently designed battery sits underneath the floorspace of the van. Leaving you to accommodate whatever you need from tool racks to euro pallets and much, much more.
Zero Emissions Driving
Let's face it - if we all could get on with our daily work routine and know that the environment in which we live isn't getting any more polluted by our activities, then we would be really happy wouldn't we? That's exactly what you get with the all new Zero Emissions E Transit. The same daily work routine, but with no damage to the environment.
Charging
The E-Transit can charge from 15 per cent to 80 per cent in 34 minutes from a 115 kW DC fast charger. An overnight full charge from a Ford Wallbox with a 230-volt 16A 3-phase AC supply takes just over 8 hours.
Enquire about New E Transit
Just complete the details below and we will be happy to get back to you.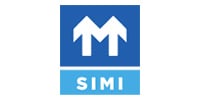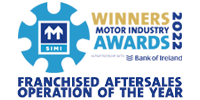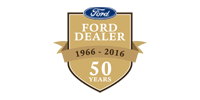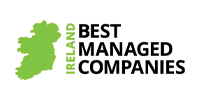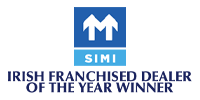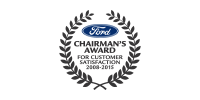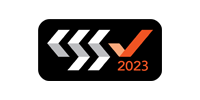 Top