The All-New E-Transit Custom
What do you get when you combine Ireland's best-selling van and with clean, green electric power? Its the All New E-Transit Custom of course!

The Transit Custom - renowned for its durability and reliability, is now entering a new era of electrified productivity.

The same payloads, pulling power, cabin refinement and on-the-road presence will now be neatly packaged into an electric powertrain.

Delivering the legendary capability you have come to expect, but as an all-electric van for more efficiency, and zero-emissions while driving.

And what's more, this electric van will also be packed with intelligent software and Ford Pro™ connectivity tools, all helping you to manage your day-to-day operations, maintain your vehicle uptime, whilst also increasing productivity for your business.

The E-Transit Custom will have a rated range of up to 380km, with a 1,100kg payload and a towing capacity of up to 2,000kg.

Your work van is about to work even harder.
More power to you
Take your tools wherever the work takes you. The All-New Ford E-Transit Custom is available with Pro-Power Onboard technology, so you can plug-in your electric tools, lights, laptops or other devices while on site.  Available as an optional extra, Pro Power Onboard delivers 2.3kw of power without the need for a generator. So if you find yourself removed from a power source but in need of power, this is the answer you need.
Ford Pro and Ford Pass Pro - Manage on the move
If a problem arises with your vehicle, its reassuring to know that we are aware of the problem from the outset. That's the benefit of a connected vehicle that self reports – allowing both the user and the dealership to have visibility of the issue, before it becomes a problem. Not only that but with fewer moving parts there is less to maintain on an electric vehicle giving you a more reduced maintenance schedule into the future.
Futuristic Interior
As well as having visibility and controllability available to the owner via Ford Pro and Ford Pass Pro,  the E-Transit Custom is also being described by Ford as a 'business hub', with internal 5G connectivity and a flexible workspace including a steering wheel that pivots to become a holder for laptops and tablets
Highlights of E-Transit Custom
Generous Loadspace
You will be glad to hear that the transition to Electric doesn't come at the cost of valuable loadspace in the rear. That's because the intelligently designed battery sits underneath the floorspace of the van. Leaving you to accommodate whatever you need from tool racks to euro pallets and much, much more.
Zero Emissions Driving
Let's face it - if we all could get on with our daily work routine and know that the environment in which we live isn't getting any more polluted by our activities, then we would be really happy wouldn't we? That's exactly what you get with the all new Zero Emissions E Transit Custom. The same daily work routine, but with no damage to the environment.
Striking Looks
All-New Ford E-Transit Custom's imposing new exterior includes signature headlights connected by an LED strip illuminating the entire width of the bonnet, plus an eye-catching trapezoid front grille design with polygon detailing to complete the futuristic look!
Enquire about New E-Transit Custom
Just complete the details below and we will be happy to get back to you.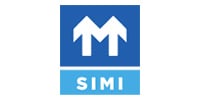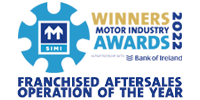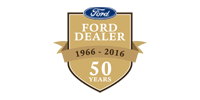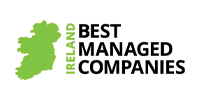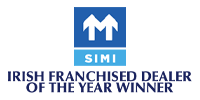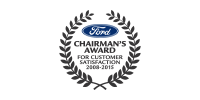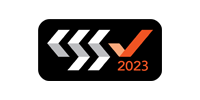 Top