Ford Ranger Stormtrak & Wolftrak
Introducing a major new force in premium four wheel drive pick-ups. With commanding looks and dominant presence, the New Ford Ranger Stormtrak and Wolftrak live up to the reputation set by its predecessor - the Wildtrak - and then some. The Stormtrak, with exclusive and new Rapid Red body colour, gloss black machined alloys and trim and choreographed Stormtrak detailing all working together to create a bold impression. Every bit as tough as it looks, the new Wolftrak takes the do-it-all Ranger XLT and ups the ante. Both are available with the innovative 2.0 Ecoboost 213PS Bi-Turbo engine with ten-speed automatic transmission which doesn't let you forget that these 4x4 pick-ups are genuine off-road, all-terrain vehicles! As capable and agile on city streets and country lanes as they are on hostile tracks and trails, the all new Ranger Stormtrak and Wolftrak truly are pick-ups for a new generation.
Stormtrak - A Tour de Force
Built to make a memorable impression, the Stormtrak builds on its Wildtrak roots, drawing admiring glances while capably going wherever the road takes you. Striking 18″ black machined alloy wheels fitted with thick treaded all-terrain tyres set the tone: powerful looks with practical features. Whether you choose from our range of amazing vibrant colours: Frozen White, Lightning Blue or the specific-to-Stormtrak Rapid Red paint colour, gloss black exterior parts with red accents will complement the look perfectly. The entire look can be set off with an optional load bed divider and power roller shutter pack. All in all, the New Ranger Stormtrak has everything covered.
Wolftrak - see what makes it different
True to its do-it-all XLT roots, the New Ford Ranger Wolftrak 4×4 pick-up doesn't just look the part, it plays it too. With SAT NAV, matt black alloys, sports bar and an understated soft grey finish, the Wolftrak exudes a quiet strength. But under the calm exterior, there's a powerhouse ready to perform. With locking  differential as standard and our advanced 2.0L 170PS EcoBlue engine which delivers ample power teamed with the six-speed manual transmission you are guaranteed surefooted Ranger handling. Along with the signature heavyweight 1,000kg payload and 3,500kg towing capabilities the New Ranger Wolftrak really delivers.
Outside Rugged. Inside Refined.
Whatever is going on outside, inside the Ranger Stormtrak & Wolftrak is the essence of calm, comfort and always under control. A plethora of premium interior details helps you feel right at home. Quality leather seating with race-red stitching, illuminated scuff plates and unique Stormtrak/Wolftrak decals keep things looking sharp and to the point. From the authoritative driving position, there's a host of technology within easy reach with full-colour ergonomic touch screen, navigation aids, traffic sign recognition and full parking sensors with reversing camera. All seamlessly and quietly working in the background to ensure your safety and comfort while FordPass Connect keeps you connected to the world outside.
Image Blocks
Connected 24/7/365
With the Ford Pass app on your phone, you are allowed to stay connected at all times to your Ranger Stormtrak & Wolftrak. Features such as remote opening/locking, vehicle locator, journey planning, tyre pressure monitoring, maintenance messages and more help you to stay ahead of the game.
Detailing
The new Ranger Stormtrak & Wolftrak are packed full of visual cues and subtle detailing that reinforce its rugged 4x4 origins. From the accurately etched door decals, to the signature stitching and badging, to the practical features such as the scuff plate and carefully positioned ambient lighting.
Storage
Whilst the Stormtrak is designed first and foremost as a pick-up vehicle, it must also fulfil its duty as a practical workhorse. So storage compartments are important in both the interior and exterior. With a range of additional accessories from canopies to roller shutters, the finished article is a vehicle that is both visually pleasing and also sensible.
Refinement
All leather seating, electrically adjusted seating positions, 10 speed automatic gearbox, reversing cameras all working together to give you total control over your vehicle in any terrain you find yourself in. A host of technology in easy to reach positions with a high-resolution easily navigated touch screen make driving your Stormtrak or Wo;ftrak as easy as riding a bike!
Ford Ranger Stormtrak Launch Video
Explore the New Ford Ranger Stormtrak for yourself
Enquire about Ford Ranger Stormtrak/Wildtrak
Just fill this out and press submit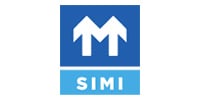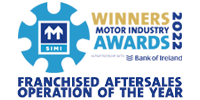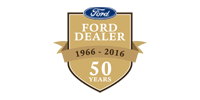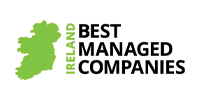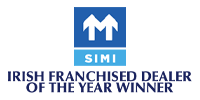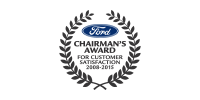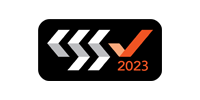 Top