Ford Mustang Mach-E GT
Experience the power, the passion, and the performance of the Mustang Mach-E GT, delivered, and with a generous helping of luxury. The Mustang Mach-E is the most powerful member of the Mustang line-up, with up to 860 Nm of torque. It is also the fastest-accelerating Ford Mustang on sale in Europe, achieving 0-100 km/h in less than 3.7 seconds. The Mustang Mach-E GT is also capable of an electric driving range of between 394-490km.
Brembo performance brakes
Engineered by Brembo, Italian maestros of performance braking, Mach-E GT's 19″ ventilated front discs and striking red callipers deliver track-worthy stopping power.
Untamed Plus Driving Mode
Exclusive to the Mach-E GT, Untamed Plus boosts the Mach-E's Untamed Drive mode. Designed for the track, it pushes the excitement further to deliver a longer-lasting thrill.
Magneride Damping System
Adjusting 1,000 times per second, MagneRide® active suspension keeps the Mach-E GT firmly pinned to the tarmac. The result is a smooth, confidence-inspiring drive.
Image Blocks
GT Styling Kit
An exclusive body-styling kit comes with the new Mustang Mach-E GT which helps this car stand out from the crowd. Whilst the bold honeycomb grille is both contemporary and also contains a nod to the traditional Mustang styling cues.
Ford Performance Sports Seats
The new Ford Performance Designed Seats on the Mustang Mach-E GT provide a refined yet purposeful source from which to control your vehicle throughout its journey.
Unique Alloy Wheels
Designed exclusively for the Mustang Mach-E GT, these bold new 20" allow wheels feature an intricate lattice design to heighten the unique footprint of the car. Whilst the red Brembo brakes and dressed calipers add a touch of 'GT racing' to the package.
B&O Sound System
The Mustang Mach-E is finished with a premium B&O Sound System featuring 10 speakers, a sound bar integrated into the dashboard which all work together to deliver a superior audio experience.
Ford Mustang Mach-E GT
Explore the New Ford Mustang Mach-E GT for yourself
Enquire about Ford Mustang Mach-E GT
Just fill this out and press submit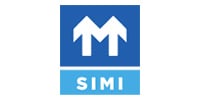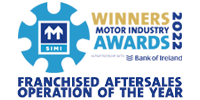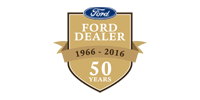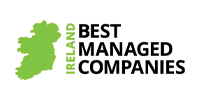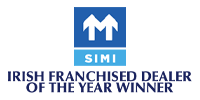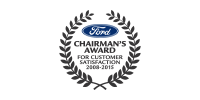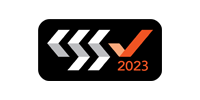 Top