All-New, All-Electric Ford Mustang Mach-E
The All-New, All-Electric Ford Mustang Mach-E SUV has finally arrived! With an impressive list of features to accompany it, including an extended 610km* single-charge range, lightning acceleration and fast-charging capability, your only challenge is to figure out how much you can accomplish in just one day with the Mustang Mach-E! To put the new range capacity into geographic terms, the All-Electric Mach-E should be capable of doing Dublin to Cork return with 100kms to spare at the end of the journey. In addition, the Mustang Mach-E has a fast charging capability that will allow it to charge to a 119kms range in just 10 minutes. And the benefits don't just end there. You can also look forward to reduced trips to the pumps, lower vehicle maintenance costs, lower emissions and lower road tax. The First Edition model, with limited volume, comes standard with a full panorama roof, Bang&Olufsen 10 speaker audio system and intelligent driver assist technologies and an exclusive Grabber Blue Metallic body colour.
AWD or RWD in 3 New Drive Modes
The All-Electric Ford Mustang Mach-E will be available in two drive formats: All Wheel Drive or Rear Wheel Drive. Furthermore, there will be 3 drive modes available: Active, Whisper and Untamed. Active mode is the normal drive mode providing a balanced combination of acceleration and deceleration response. Whisper, delivers the full electric experience with a quieter, calmer drive and a lighter acceleration/decelerating response in keeping with electric mode. The final drive mode – untamed – delivers a more aggressive throttle response with accompanying sounds and a stronger response to acceleration/deceleration actions.
Keep me Informed
Co-Pilot 360
In line with the full electric drive experience, Ford Mustang Mach-E also aims to deliver a more autonomous driving experience with a suite of enhanced driver technologies such as Lane Keeping Aid, Roadside Detection, Blind Spot Assist, Pre-Collision assist, Traffic Sign Recognition and Intelligent Adaptive Cruise Control. All designed to make your journey a safer and more comfortable experience.
One Pedal Drive
A further development available on the Mach-E will be one pedal driving. Instead of using the footbrake to bring the car to a halt, the driver can select a button to go into One Pedal Drive mode and the accelerator can then be used both to accelerate and slow the car depending on the requirement thereby charging the electric as it does so.
Space
A spacious interior, with plenty of room to get comfortable, lets everyone enjoy the open road. Whether packing for an adventure or packing in the shopping, practical load space in both the rear and front of the vehicle gives you versatile storage for all kinds of trips.
Of course, in the absence of a traditionally larger engine, the Front Trunk also offers an additional luggage 81 litres of recessed storage space which is fully washable and drainable, waterproof and can be locked/unlocked via remote app or from inside the vehicle itself.
Sync 4A Media System
The enhanced Sync Media System that comes with the Mustang Mach-E contains a host of technological features to make each journey even easier than ever before. Amongst these new features are:
EV Trip planner
Charge station locate
Live traffic data
Active Guidance and re-route using Cloud enhanced routing
Enhanced POI (Real time search, reviews, hours, parking)
Journey POI (Real time charge station pricing
Real time weather
Local hazard information
Over the air updates
Integrated services
Live charging information
Mustang Mach-E
Improved Charging Capability
The Mach-E is equipped for both AC charging, with kW on board charger, and quicker DC charging option. The DC high power charging capability means you'll be able to replenish 119 km** of range in just 10 minutes at a high power charging station. The Ford Connected Wallbox can be added to a customers order and is the fastest way to recharge at home.
Connectivity
Feel more connected than ever before with a host of autonomous driving technologies designed to make your journey even safer and easier than every before as well as a a range of communication and infotainment advances to keep you connected at all times.
No more door handles
Its streamlined appearance can be deceiving, until you approach. Then, when Mach-E recognizes you, it will present an illuminate d button then one simple touch opens the door. It knows when you leave, too, and locks itself.
Ford Pass App
The Ford Pass App allows you to connect with your vehicle at any time or place. , With features such as GPS car location, view charge status, remote locking/unlocking, tyre pressure monitor, journey planning and vehicle health alerts, the app allows for even greater utilisation of the features on your car.
Mustang Mach-E Launch Video
Explore the Mustang Mach-E for yourself
Enquire about Mach-E
Just fill this out and press submit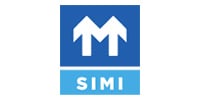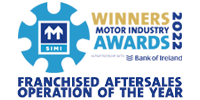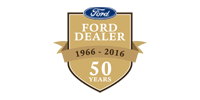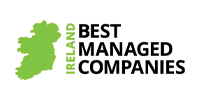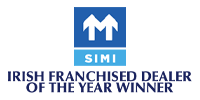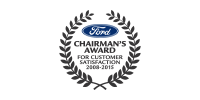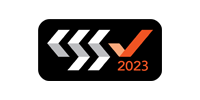 Top