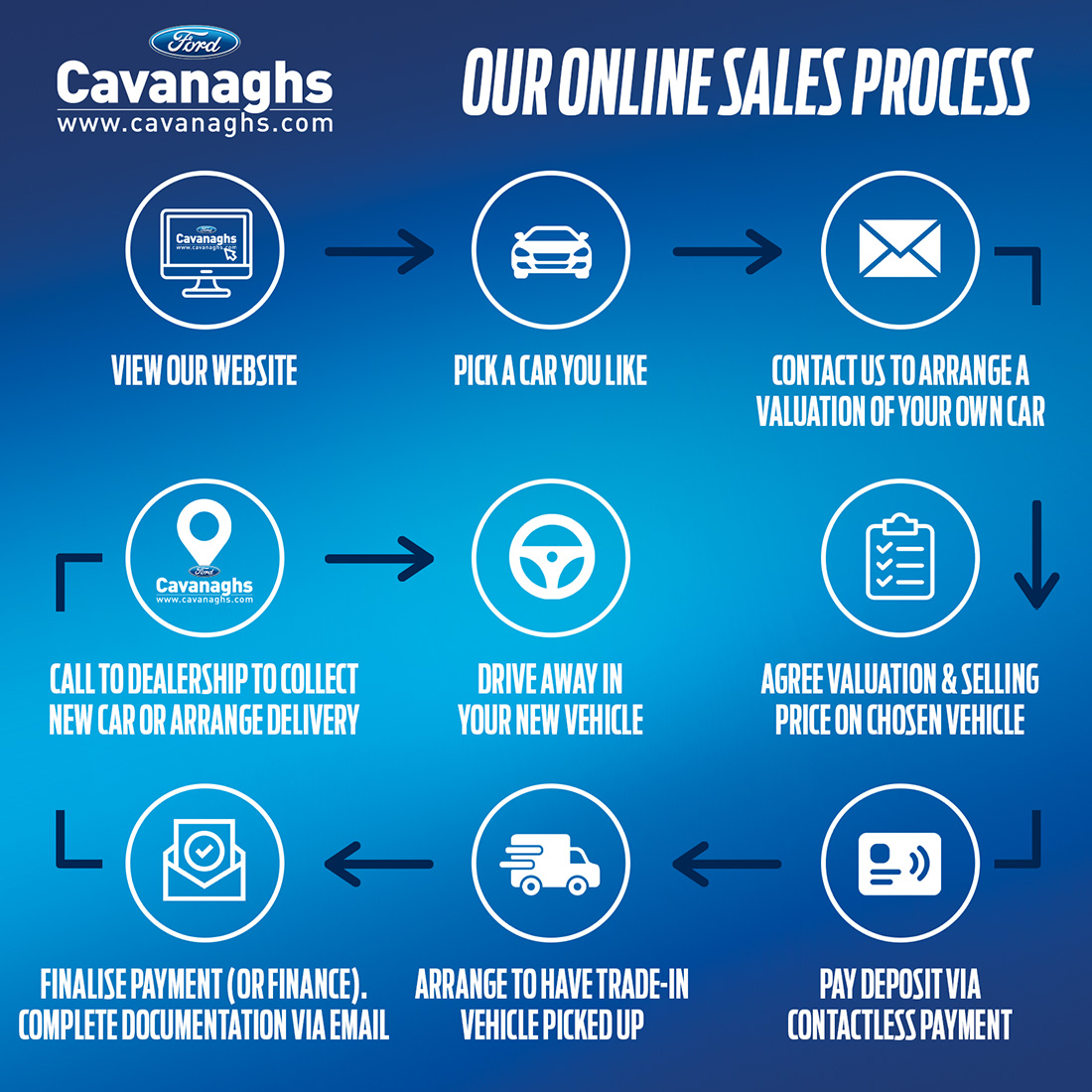 You can now buy your next Used Car online on our website www.cavanaghs.com. We also Buy Used cars for Cash. Read on!
Step 1: Pick a user car that you like from our Used Car Pages
Step 2: Use our car valuation page to get a value of your car.
Step 3: One of the Sales team will respond to your valuation request and agree a suitable valuation with you over the phone or via email.
Step 4: Secure the vehicle you want by paying a small deposit of just €100.00 (which is fully refundable) using our secure online payment system.
Step 5: Arrange to have your trade-in vehicle picked-up or bring it to the dealership yourself on the handover day.
Step 6: Finalise payment and complete documentation via email or in person.
Step 7: Call to Dealership in person for comprehensive Handover process or have vehicle delivered (Free within 26 counties).
Step 8: Drive away in your new car.
We also Buy Used Cars for Cash. In this case, you can go straight to Step 2 above and request a Valuation on your car and simply let us know that you want us to buy the car for cash and, if your car is one that we would like to purchase, we will make you an offer on your car.
To initiate either of these  processes on your next used car, simply drop us an email and we will get the ball rolling!