We are delighted to announce that Paintless Dent Removal has arrived to The Bodyshop at Cavanaghs of Charleville!
Did you know that a large number of minor dents and bumps can be repaired without ever needing to be replaced, or resprayed?
This significantly reduces the cost of the repair allowing you, the motorist, to repair day-to-day imperfections on your bodywork at relatively low cost.
We are equipped with tools that allow us to repair these blemishes quickly and easily and we have staff that are trained to carry out these repairs to the highest standard.
We have undertaken numerous jobs at our facility in Charleville which did not require any sanding, painting, filling or curing – so can be completed in a much shorter time frame. Working with the specialist tools we can extract out dents and bumps on the relevant panel restoring the car to its original finish once again.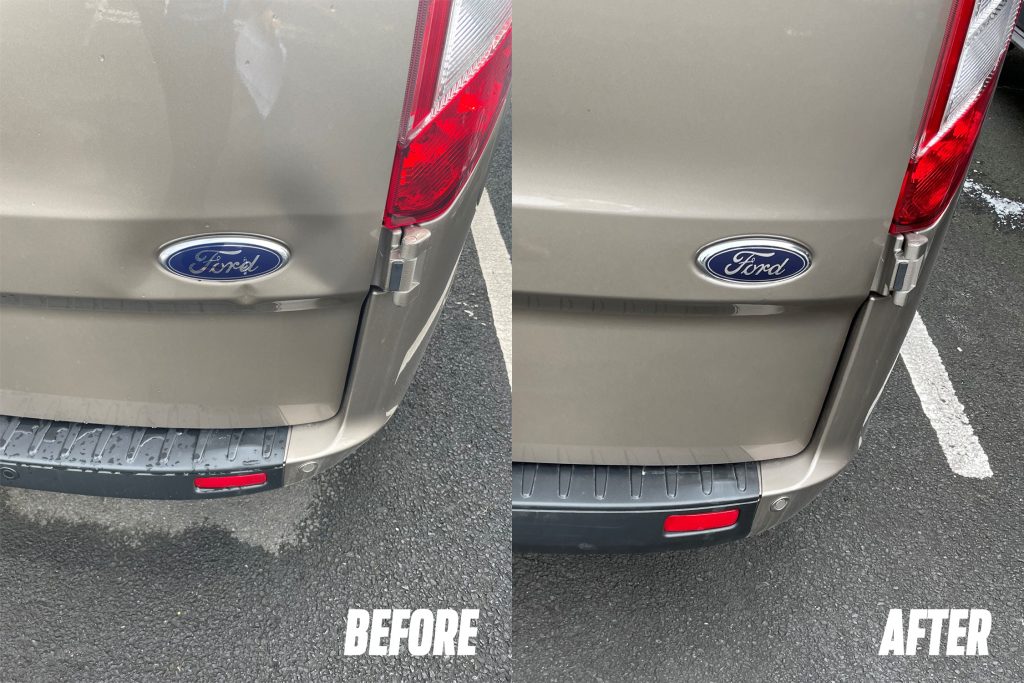 Check out the repair job below that we carried out in our Bodyshop. This car had a slight dent on the wheel arch adjacent to the rear door – a small dent, but in a very visible location.  As there was no breach in the paintwork, we were able to work with the dent using a combination of specialist tools to extract the bump and restore the wheel arch to its original finish.